Joe Rizza has again received Ford Motor Company's President's Award.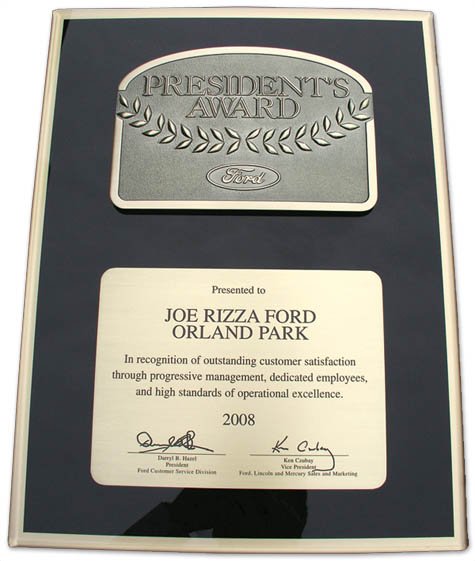 The most prestigious award that Ford gives it dealers.
It recognizes excellence in customer service for Ford Service and Sales. Ford Motor Company's General Zone Manager Jeff Terlep expressed his excitement. "Ford Motor Company is extremely proud of Joe Rizza's accomplishments in all 3 of his Ford and Lincoln, Mercury dealerships," stated Mr. Terlep.
Only 5% of all Ford Dealers nationwide receive this high honor.